Ohakune is a hidden gem, smack bang in the middle of an adventure wonderland – its charming streets, great cafes and stunning backdrop make for an amazing place to base yourself while you explore what the area has to offer.
Ohakune gives you access to some great experiences. Walking and cycling tracks are everywhere – from the Ohakune Mountain Road you have access to walks both forested and alpine, there's a riverside walk in town, and on the Ohakune Old Coach Road you can bike or walk across a historic wooden viaduct. Of course, the Tongariro Alpine Crossing is a famous and more challenging walking option. The Whanganui River with all its mystical beauty is not to be missed – experience it on a jetboat or by canoe/kayak. Hidden delight the Ruatiti Domain offers great fishing, and the forest parks in the area offer great hunting. For rainy days there are museums and an art gallery, even a Clip and Climb.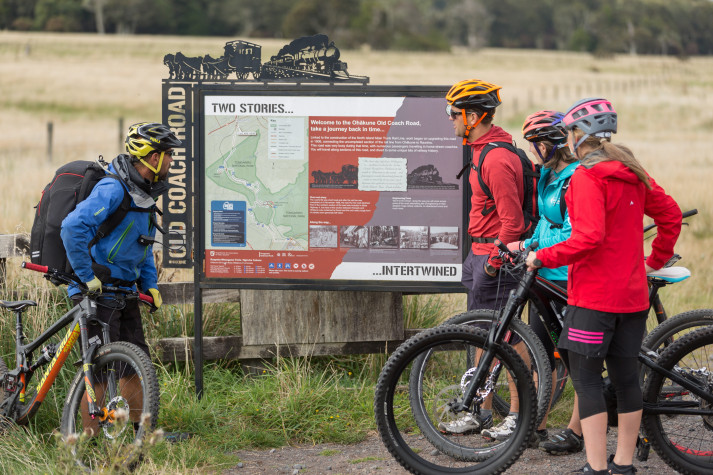 On a map, Ohakune, is perfectly equidistant between the bases of Wellington, Rotorua, New Plymouth and Hawkes Bay, so it is a natural stopping point. The village itself is compact: the whole thing is walkable and has everything you need from supermarkets to a bank to gear hire.
The perfect weekend itinerary in Ohakune would incorporate fabulous, relaxed breakfasts at Manuka Lodge, with days of exploring the walks up the mountain, dining at the cafes and restaurants, cycling the Old Coach Road, and even enjoying a therapeutic massage.
Staying in Ohakune – with us at the Manuka Lodge to guide you – would make for an exceptional, action-packed yet refreshing weekend, and a chance to explore this magnificent part of our country.