What would you say to a fully-organised weekend, that lets you explore the upper reaches of the Whanganui River and experience the dramatically contrasting volcanic Central Plateau – retiring to a beautifully appointed Super King room every evening? At Manuka Lodge we offer an accommodation special with the perfect itinerary if you book for three nights. We organise everything – you just need to turn up, relax and soak in the incredibly diverse scenery we have on our doorstep.
Our itinerary has you spending one day on the river and one day amongst the volcanoes. The two are inextricably linked because Mt Tongariro is the source of the Whanganui river, and in Maori legend both are revered and respected as great Taonga (treasures) of the region.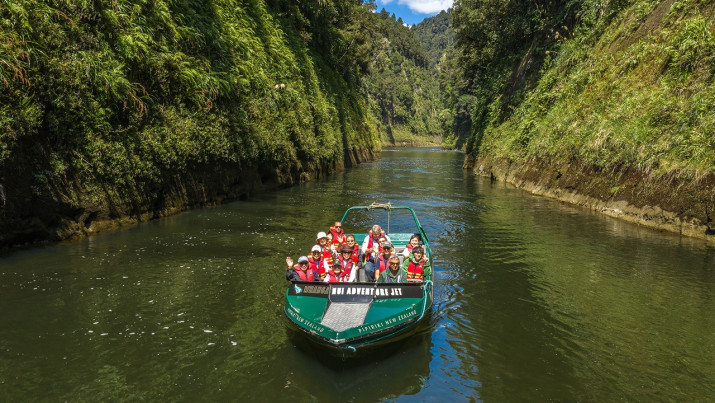 Day One:
Spend this on the Whanganui river with the Whanganui river adventure tours. This tour company is run by Josephine and Ken who have lived and worked on the river all their lives and know its rich history like the back of their hands (both Maori and European). The Bridge to Nowhere trip includes a jet boat ride from Pipiriki (a scenic 35- 40 min drive from us) to the Mangapurua landing. From here it's an easy 40 min walk through gorgeous native bush to the historic Bridge to Nowhere where you will stop for tea and biscuits (provided), lunch (bring your own) and a fascinating talk about its history. Then Jet-boat back to Pipiriki. If you want the full river experience you can choose to canoe the last 10kms of the journey. The canoeing experience is absolutely stunning, and allows you to get up close and personal with the river and really experience the serenity of it. Just to be warned the 10km canoe section is unguided. This trip is an opportunity to get into the middle of one of the most remote parts of the North Island, no roads in our out.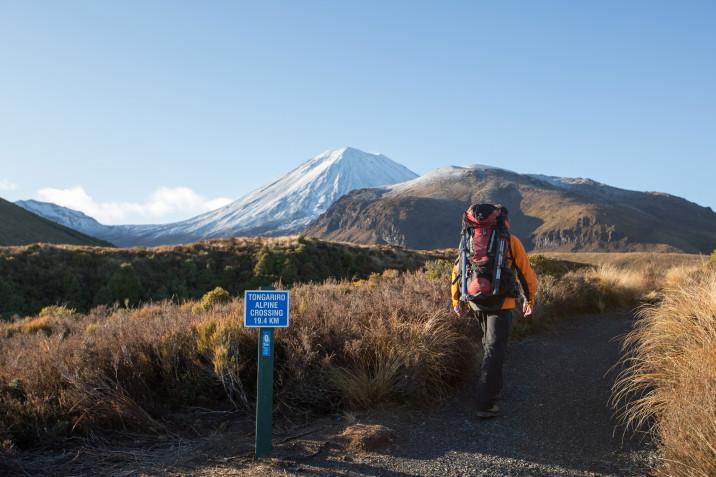 Day Two:
Tackle the Tongariro Alpine Crossing touted as one of the best day walks in the world, often rated within the world's top 10. This year is a great year to do it, the perfect opportunity to walk whilst the overseas throng is absent. It is an alpine trail which rises to an altitude of 1900m, making it a tough day, but absolutely worth the effort. Please note the trail is weather-dependent, and be prepared for bad weather even when its good. If an alternative is required for what ever reason, we would suggest the Tama Lakes Walk; it showcases magic volcanic scenery at a lower elevation and therefore not so much affected by weather conditions. Also, you can access this by your own car from Whakapapa Village. At Manuka Lodge we can organise door-to-door shuttles with a local operator to and from the Crossing, a packed lunch (homemade sandwich made with freshly baked bread, homemade muffin, a couple of pieces of fruit and a choc n nut bar), and a welcome home celebratory drink and soak in our spa-pool.
If you see an opportunity for a weekend away, do use it to come explore the Whanganui River and Central Plateau up close. Use Manuka Lodge as your base and take advantage of our three-night special accommodation rate: if you stay three nights or more, the nightly rate including breakfast is only $195.00 per night for two in one of our Super King rooms. We can also incorporate our Crossing Package into the three-night deal if required which includes the shuttle, packed lunch and welcome home drink. If the preference is to do the Crossing on the first day (or if the weather is better) we are flexible on which way around you want to do it (the Bridge to Nowhere trip can be done in most weathers as they have covered jet boats).
Get in touch for information on pricing of the itinerary activities, and to book your weekend with us. We'd love to have you stay!