The Ruapehu area is rich with places to explore and things to do – from fishing sparkling clear rivers, to walking the Tongariro Crossing to an exhilarating flight around Mt Ruapehu. Basing yourself at Ohakune allows you to access all these and more – us locals at Manuka Lodge bring you a list below of activities to tick off the list when you are here, complete with a few local tips.
Tongariro Alpine Crossing
This track is the top draw card in the area for a summer adventure – in fact, it has been rated as the best one-day trek in New Zealand. It is a volcanic wonderland: steaming vents, old lava flows, colourful crater lakes, and incredible views are par for the course. It is a very popular walk with an average of 1000 walkers per day. However, don't let this fool you on its grade. It is a demanding day hike – the climbs are tough, winds can be strong, and at 19.4km the walk makes for a long day. Some have described it as like running a half marathon at altitude. Because of this, we wouldn't recommend it to everyone – luckily, there are plenty of other activities in the area we can suggest that are just as rewarding and fun.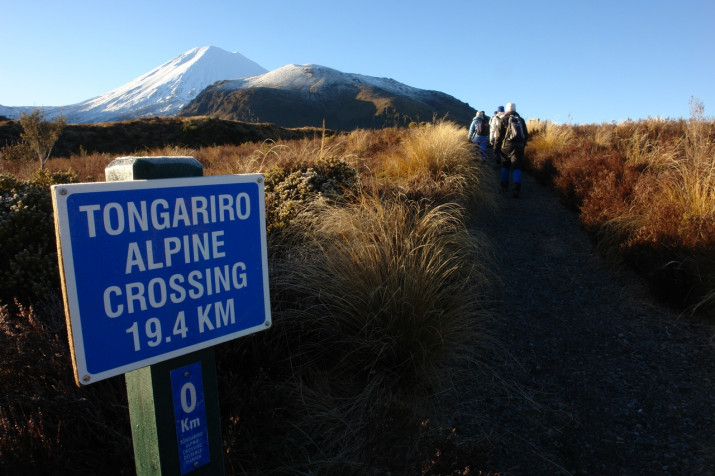 Skiing/Winter Fun
Of course, Ohakune is almost synonymous with skiing or snowboarding, with ski fields handily close by. Ohakune has ski/snowboard hire, and in ski season the town buzzes. Turoa ski field is just 25 minutes up the Ohakune Mountain Road, and it's 45 minutes to Whakapapa. Here at Manuka Lodge we love our local, Turoa: of the two skifields, Turoa has longer runs, longer season and the quickest lift. Because parking at the ski fields is so popular, in 2020 Ruapehu Alpine Lifts introduced a book ahead parking system https://www.mtruapehu.com/parking for people visiting both the Whakapapa and Turoa ski fields, hoping to ease congestion – so make sure you check this out before your ski day.



Scenic Flights
A scenic flight is a must-do, especially for those that will not be doing the Tongariro Alpine Crossing on foot. Soaring over the volcanoes and mountains for as little as $125, you'll see those emerald lakes just like the hikers do – but experiencing more exhilaration and less exertion!
Cycle trails
Passionate mountain bikers and recreational cyclists alike love it here, because the Ruapehu area has many cycle trails of all grades. A great trail for the more ambitious cyclists is the Mangapurua track that takes you over a challenging trig, and down onto the Whanganui river, where a pre-organised jetboat can take you and your bikes to Pipiriki. For the more leisurely cyclists, the Old Coach Road takes you past gorgeous scenery and much history, for example historic wooden viaducts. At Manuka Lodge we can organise bike hire and your transport to and from remote starting or finishing points.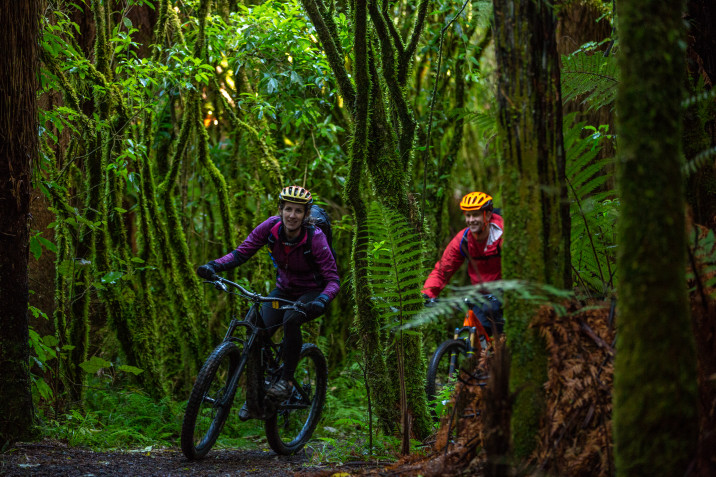 Whanganui River (Bridge to Nowhere Trip)

The Bridge to Nowhere is a Whanganui River icon – it was constructed in the mid-1930s to open up land given to soldiers returned from the first world war. But by the time the bridge was completed, the soldiers had deserted the land (the virgin forest was too difficult to develop and farm – now, the only remains of the farms are the odd fence and chimney at house sites). The beautiful bridge in splendid isolation is literally to nowhere.
We recommend a guided tour of the river which can take 3 or 5 days, beginning at different points along the river and ending in Pipiriki – guides can enrich the experience by pointing out caves, River Queen filming locations etc. If you're not doing the full Whanganui canoe journey, you can simply do a Bridge to Nowhere day trip on a jetboat. Bridge to Nowhere Tours and Whanganui River Adventures run from Pipiriki, which is only 45 minutes from Ohakune. Alternatively, Dan Steele's eco-venture, Blue Duck station https://blueduckstation.co.nz/activities/#jet-boating, offers a jetboat trip from remote Whakahoro, 2.5 hours fabulous scenic drive from Ohakune.
Fishing
Come to the Ruapehu area and you're highly likely to be able to catch yourself a fat wild trout for your tea – trout were introduced from the late 1800s and have thrived. The peaceful Ruatiti domain, on the banks of the Manganui-o-te Ao River, is prime angling territory. Fishing for trout amongst the gorgeous native forest scenery, with clear waters and huge boulders, is a dream. Or head to Lake Taupo, where both boat fishing and shore fishing is excellent – all the rivers flowing into the lake provide huge spawning runs so there is no shortage of trout stock. Turangi claims the title of the trout fishing capital of the world, with a myriad of rivers within half an hour's drive – and the town has a hatchery where kids can give angling a try in a fishing pond.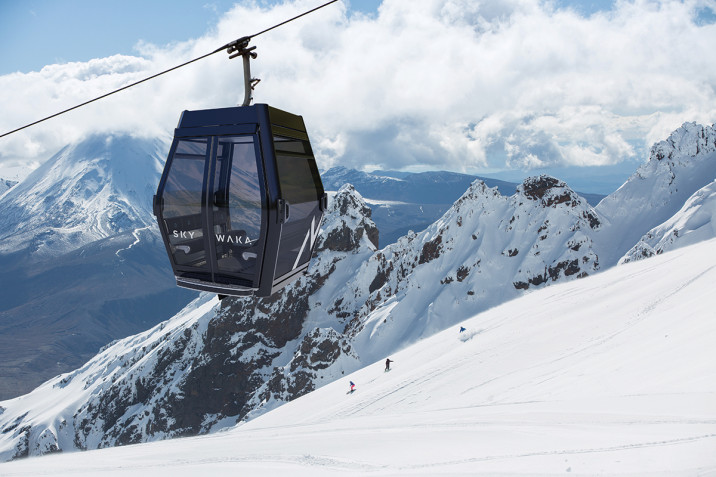 Sky Waka (Ruapehu Crater Lake Walk)
This gondola was created in 2019 and travels from the base station of the Whakapapa ski area 1.8km up Mt Ruapehu. It cruises past waterfalls frozen in winter, ancient lava flows and snowy valleys. Up the top is the architecturally designed, award winning restaurant Knoll Ridge Chalet – plus a café and food truck-type shop in winter. In winter you can ski off from here and in summer, there are a range of walks – we recommend you try the Crater Lake walk. Most summer days DOC does a guided tour, with background on the mountain, and its Maori legends and stories.