Whether you're planning skiing on Mt Ruapehu, walking the Tongariro Crossing, or biking, canoeing or café-hopping, laid-back Ohakune is the perfect place to base yourself for overnight accommodation.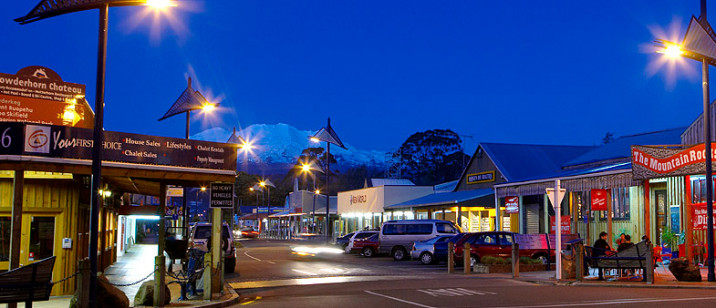 The town itself is charming: bisected by a mountain-fed river, it borders native forest that is packed with native flora, fauna and walking tracks. The town has a resplendent backdrop of snow-covered Mt Ruapehu, the highest peak on the North Island, which hosts the two skifields of Whakapapa and Turoa (and Turoa is only 25 minutes drive). On the outskirts, biking and walking trail the Ohakune Old Coach Road introduces towering historic viaducts and vibrant native forest.
In town there is a village atmosphere: super compact, allowing you to get around on foot. There are two centres: the main centre of town is modern and has everything you need: gear hire, a New World supermarket, pharmacies, bank, bars, cafes, and retail (and is just 10 minutes' walk from Manuka Lodge). The other centre is the historic Junction area. This is 2 kilometres north, either a quick drive or a gorgeous half-hour walk along the river walkway. It has the historic railway building (a native timber building with a great café and boutique designer inside) and the famed Powderkeg Bar.
On the map, Ohakune is perfectly positioned to add to any North Island itinerary – it is the only main centre within an hour's drive, and is located equidistant from the bases of Wellington, Rotorua, New Plymouth and Hawkes Bay. On a trip from the South Island, Ohakune is 3½ hours' drive from Wellington, so it is the ideal first stop. After a couple of nights in Ohakune, using the town as a base for mountain and river adventures, visitors could then drive 2½ hours to Rotorua for its geothermal wonderland and lakes. On a trip from Auckland, Ohakune is also a good "southern point of the top of the North Island"- visitors can add it to an itinerary that takes in any number of upper North Island destinations.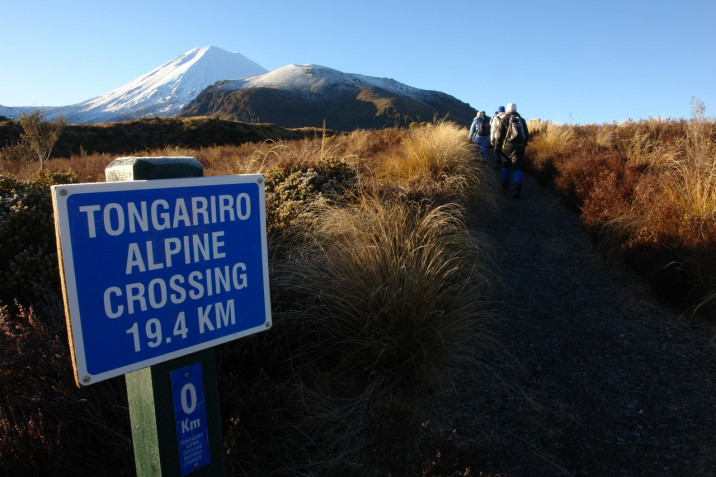 Ohakune really is the perfect base for exploring the wider region and for simply enjoying a New Zealand mountain town with its equally relaxed and energised vibe – add it to your itinerary, and talk to us at Manuka Lodge for local tips and help with bookings.