Whanganui river journey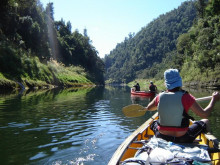 Visitors to New Zealand are invariably drawn to the South Island. It contains the grandest scenery, the emptiest roads and generally delivers a maximum score in all things leisure. There is no argument in this. It's also got the most sheep (and seven more possums too). However, it's worth pointing out that if the South Island didn't exist, the North Island would still stand up as a major world destination. From those trees of truly humbling girth in Northl...
Tongariro Alpine Crossing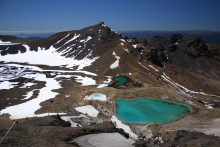 The hype proclaims the Tongariro Crossing to be the best one day hike in New Zealand. It is certainly a unique day out, nowhere else can you experience such otherworldly landscapes. In a country proliferating in such an extensive variety of scenery, the Tongariro Crossing stands out as extraordinarily diverse. 
Tongariro National Park World Heritage Site is a large area (796km2) of central North Island high country. It is volcanic, comprising principally ...
make a reservation
or Check Availability